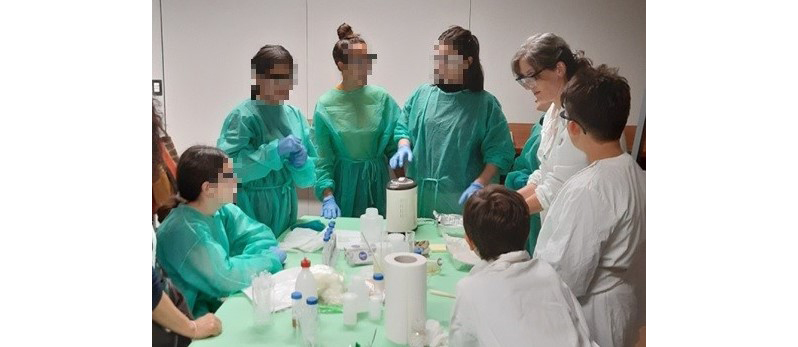 UrBIOFuture at the European Researchers' Night
The UrBIOFuture project was disseminated during the European Researchers' Night in Bologna, as part of the activities organized by one of our partners, the National Research Council (CNR).
This initiative is funded by the European Commission under the Marie Skłodowska-Curie actions and it takes place every year throughout Europe on the last Friday of September. The aim is to bring researchers closer to the public and to motivate young people to embark on research careers.
CNR organized training sessions for students and an open-access event with hands-on lab activities and games that revolved around the topics of Circular Economy, Bio-economy and Critical Raw Materials. In addition, brochures and information about the UrBIOFuture project were circulated to the public.