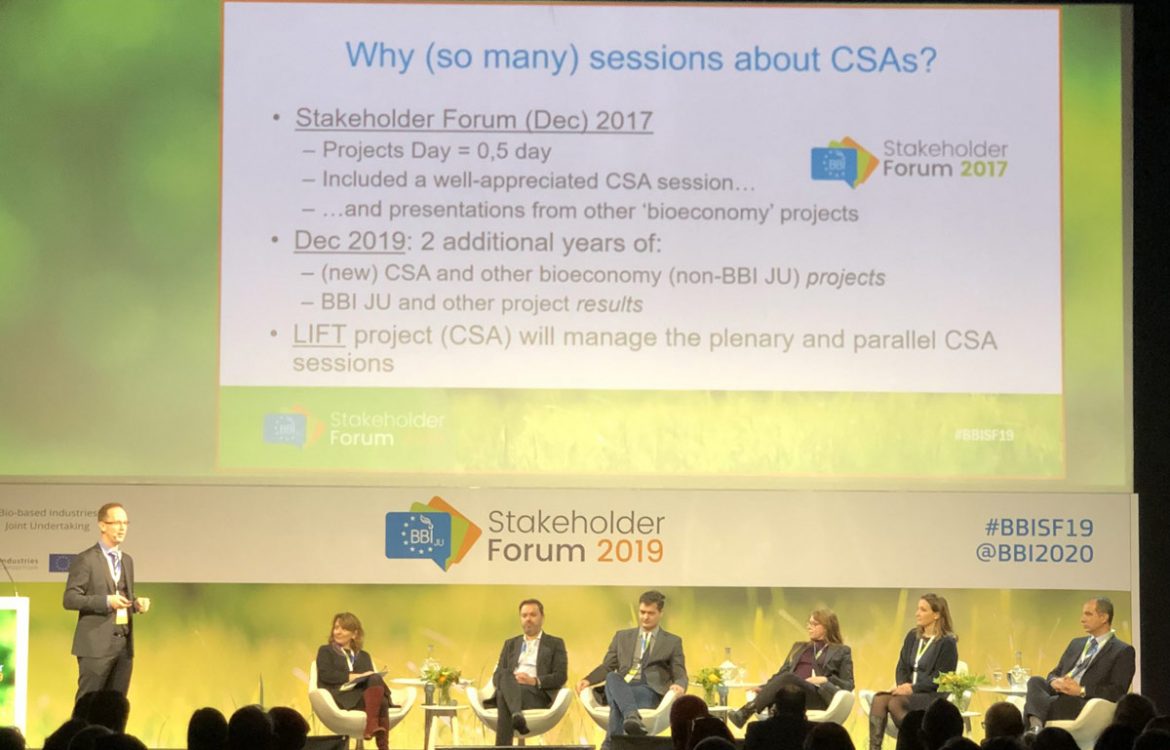 UrBIOfuture at the Bio-based Industries Stakeholders Forum
Aleix Barrera, from UAB, and Gloria de la Viña, from CTA, attended the BBJIU Stakeholder Forum in Brussels on December 3rd and 4th where they presented the UrBIOfuture project during a panel and at a stand.
The session featured high-level speakers, who presented their ideas and reflections on the situation of the bio-based industry during speeches, panels and working sessions. There was also an exhibition of different BBIJU projects, where UrBIOfuture was presented.
The first day, December 3rd, was devoted to raise awareness and talk about education in the bioeconomy. Several projects working in this field presented the lessons learned and the challenges ahead during three parallel sessions dedicated to policy framework, market research and value chain, and innovation ecosystem.
On the second day, December 4th, Aleix Barrera attended to the Stakeholders Forum, where UrBIOfuture had a specific corner. The main goal of this day was to exchange ideas and best practices with other BBIJU projects.