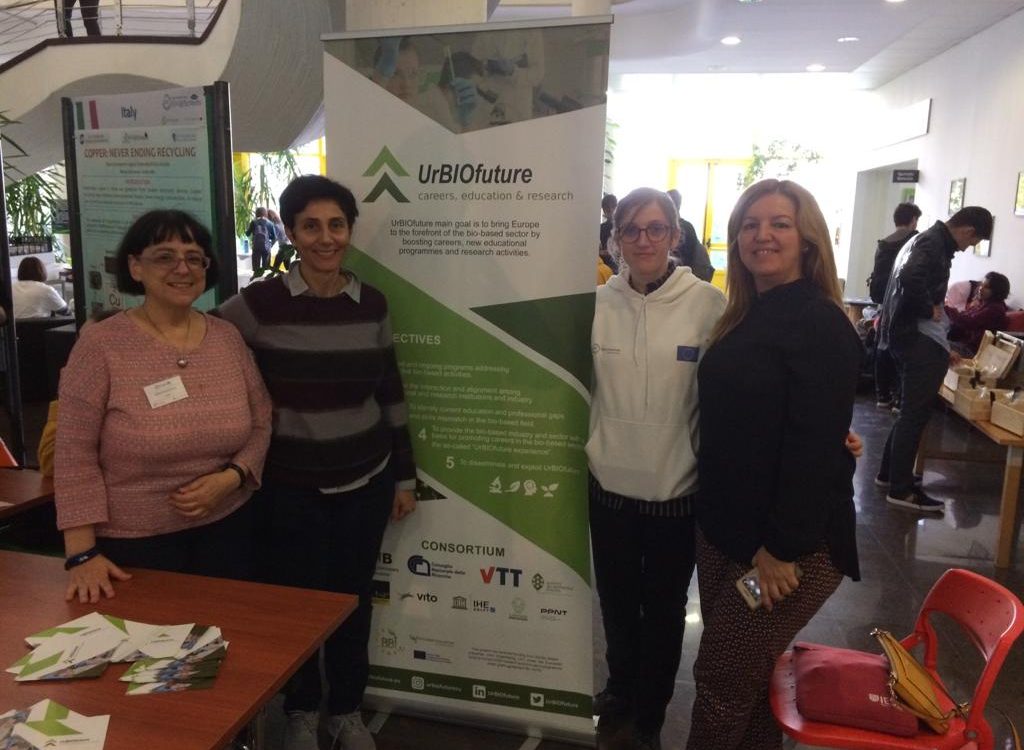 UrBIOFuture at the RM @ Schools
On November 6th, UrBIOfuture was presented at the 4th European conference of the Raw MatTERS Ambassadors at Schools (RM@Schools) in Bologna, Italy.
The conference was organized by CNR, one of the UrBIOfuture partners, and it also counted with the participation of the UAB, project coordinator. In addition, over 400 students from Italian high-schools attended the event, as well as delegations of students and teachers from 14 European countries.
The agenda included the direct involvement of the students, who participated in workshops and experiments, presented the work they carried out within the project and tested their scientific knowledge in the field of raw materials with the game 'Kahoot'.
RM@Schools is a European project that seeks to involve 10 to 19 years old students in hands-on experiments and communication activities with the aim to improve the image of science & technology in schools and to promote new professional careers in this sector